bow tie moustache
Aug 19
Valiant Announces 'Punk Mambo' One-Shot From Peter Milligan and Robert Gill -
Sweet portraits of pitbulls: 'Flower Power,' Sophie Gamand -
Holy bananas this looks exactly like Charlie, that time that I put a garland of flowers on his head.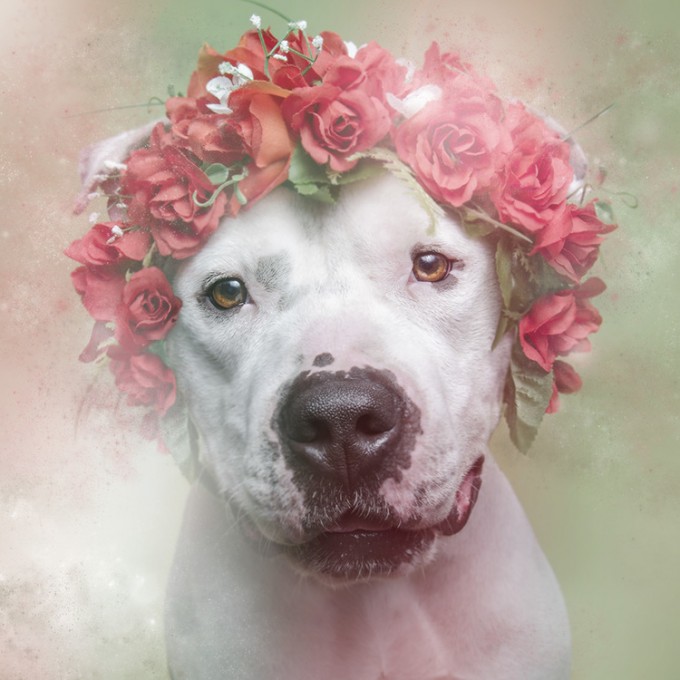 Aug 15
Don't miss the senses-shattering debut of this astonishing all-new character, only in THE DEATH-DEFYING DOCTOR MIRAGE #1 PLUS EDITION!
Aug 14
Aug 12
[video]
Aug 11
See all that stuff in there, Homer? That's why your robot never worked.
(Source: arcaneimages, via kellysue)
Aug 09
The Black Hole at the Birth of the Universe -
"…our known universe could be the three-dimensional "wrapping" around a four-dimensional black hole's event horizon. In this scenario, our universe burst into being when a star in a four-dimensional universe collapsed into a black hole.
"In our three-dimensional universe, black holes have two-dimensional event horizons — that is, they are surrounded by a two-dimensional boundary that marks the "point of no return." In the case of a four-dimensional universe, a black hole would have a three-dimensional event horizon."
WHAT THE CATACLYSMIC FUCK
If Spanish America Reunited

Fweepi:

This map was inspired by a map posted about two months ago called If the Stans United. I have also found it interesting that Spanish America fragmented into smaller states, rather than remain one like Portugese America (Brazil). I made this map with Paintbrush, which is the Mac equivalent of MS Paint.

I wasn't really sure whether or not it was appropriate to include Colorado, as only about half of it was Spanish territory. I decided to include it anyway, though.

Of course, such a unification would probably never happen. It's just cool to look at.
CAAAAANNN YOOOUUUU DIIIIIG IIIIITTTTTT
(Source: reddit.com, via samhumphries)
Aug 01
(Source: apocalypsedudes, via robdelaney)